Staff Augmentation
SCALE YOUR BUSINESS TODAY BY ADDING QUALITY, OUTSOURCED TALENT TO YOUR TEAM
While growing your business is exciting, it can come with its fair share of challenges. The balancing act of keeping the quality, speed, and efficiency up in your business while keeping costs down can be tricky, especially when it comes to adding to your growing team.
Outsourcing and staff augmentation can help get the job done while maintaining quality and cutting costs. Hiring new staff, especially if you're hiring in an area that isn't your expertise, like IT or Digital Marketing, can be stressful, not to mention costly and time consuming. Brea Networks understands that finding the right resources to meet your business' needs and integrate well within your team is of the utmost importance.
Contact Brea Networks today to see how we can provide outsourced technology and marketing solutions for your business.
HOW BREA NETWORKS' STAFF AUGMENTATION SERVICES WORK FOR YOU
We provide business solutions to streamline your business with technology, strategy, and quality assurance. Brea Networks will help you problem solve and keep your productivity growing.
Brea Networks takes the responsibility off your hands by covering:
HR
Payroll
Management
Educational Growth
Save time, energy, and effort by contacting Brea Networks for your IT and Digital Marketing Staff Augmentation today.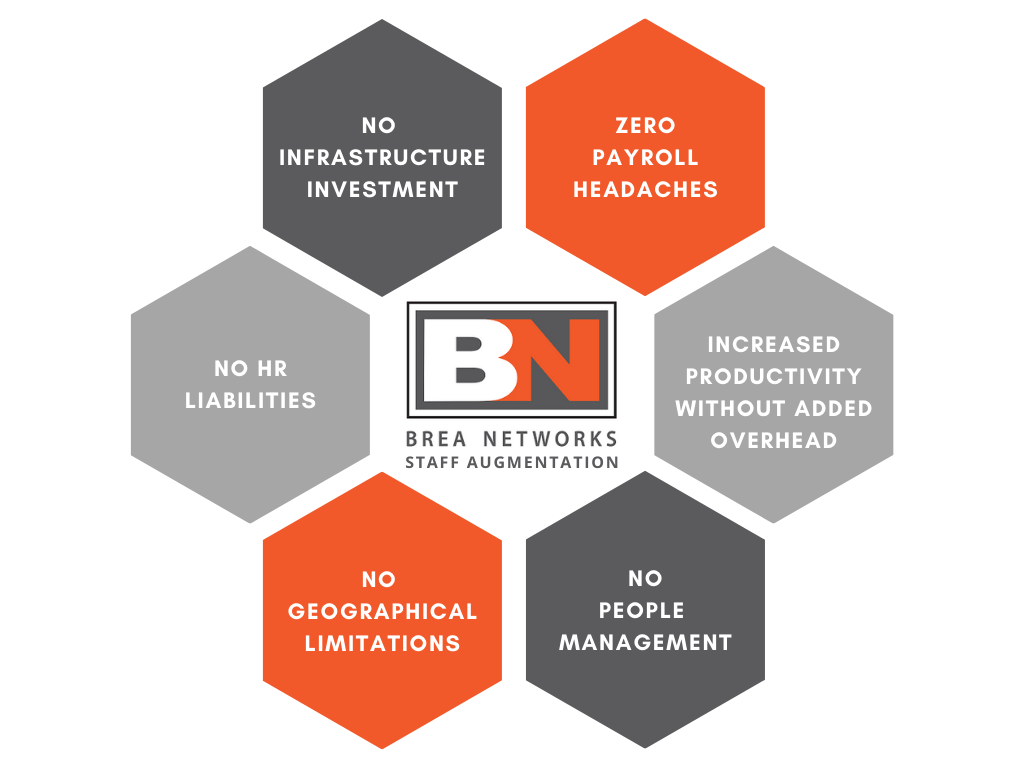 Contact Us
Send us an email and one of our specialist will get back to you as soon as possible