Monitor Brackets
Brea Networks offers a variety of aesthetically pleasing brackets for whatever your business may be looking for.
If you have any questions regarding our brackets feel free to contact us.
LX Desk Mount LCD Monitor Arm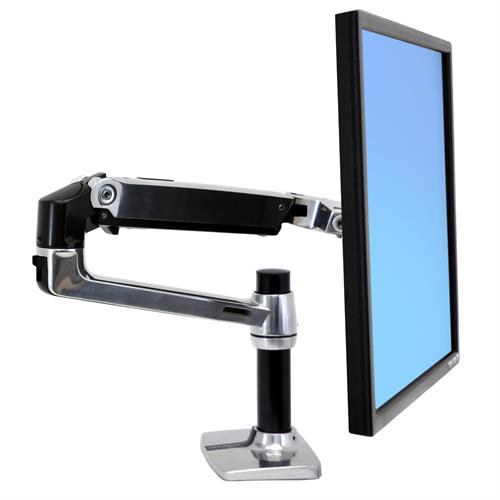 This durable desk mount is made of polished aluminum and is tested to perform 10 times the expected life cycle of competitive brands – at roughly half the price!
The sleek LX gives you the ability to maximize productivity by freeing up space. It also provides unmatched range of motion and the ability to reposition your monitor up, down, forward, and backward with just a touch.
MX Wall Mount LCD Monitor Arm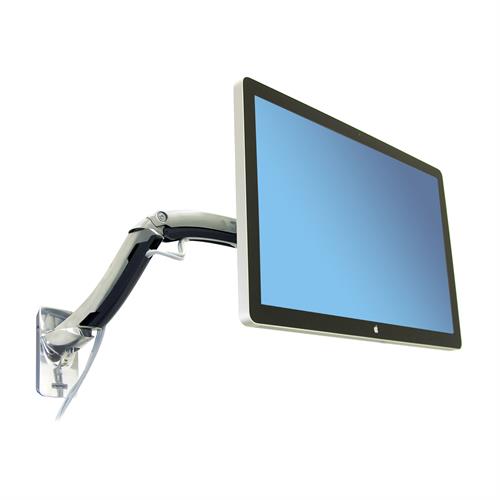 This sleek bracket is able to accommodate larger, heavier monitors up to 30 pounds (13.6 kgs).
In addition to supporting heavier screens, the MX LCD Arm also offers 17 inches (42 cm) of retraction/extension motion, 5 inches (13 cm) of height adjustment, tilt, and portrait-to-landscape rotation in order to maximize your productivity!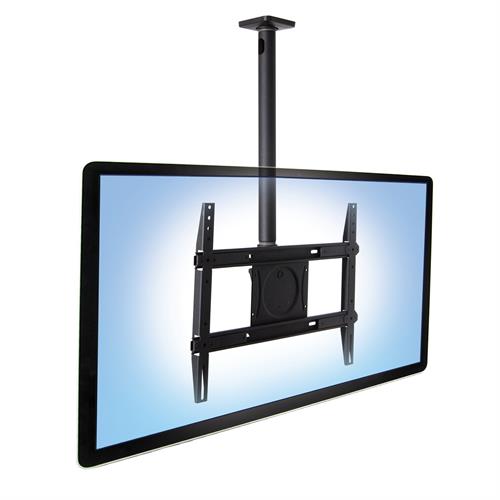 This sturdy, flat panel ceiling mount is perfect for any ceiling application, whether that be digital signage or a television monitor. It also comes with a universal adapter!
DS100 Triple-Monitor Desk Stand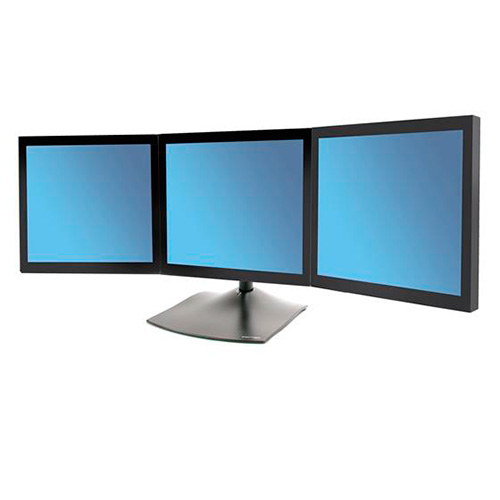 The triple-monitor desk stand is perfect for conserving desk space and maximizing productivity by suspending three flat panels and giving you the ability to view multiple screens at once.
Customization is also available due to the DS100's modular design.
Contact Us
Send us an email and one of our specialist will get back to you as soon as possible